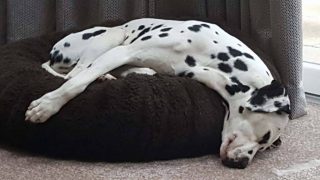 Ceud mile failte
Or for those who don't speak Gaelic, Welcome to the website of the Dalmatian Club of Scotland.
We aim to keep you up to date with all of the latest news, events, show results and breed information.
If you are thinking of becoming a member of our club, then please have a read through the Club Rules and Code of Ethics. You will find this on our download page. Our Secretary would only be too glad to answer any questions that you may have.
Existing members can always get in touch with any suggestions and feedback, as the committee are always open to ideas that will help us to provide useful, informative and fun events.